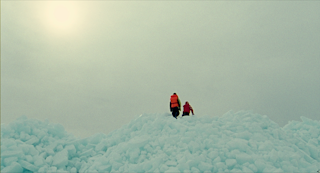 KYRKOGÅRDSÖ by Joakim Chardonnens
Shorts
KYRKOGÅRDSÖ by Joakim Chardonnens
An every day life routine on the Kyrkogårdsö.
The way to school for the young Ida Nordberg, on the winter frozen Baltic Sea in Finland. An Impressionist journey that could soon end with the global warming.
Doc, 24', 2012
Shot on S16, Zeiss
Festival Visions du Réel, Nyon Compétition internationale 2012
Indie Lisboa Compétition Internationale 2012
Documenta Madrid Compétition Internationale 2012
FID Marseille Ecrans parallèles 2012
Trento Film Festival 2012
Tampere Compétition International 2013
Gdansk Doc Film 2013
Punta de Vista 2014
Lessinia Film Festival International Competition 2012
Solothurn Film Tage 2013
Pravo ljudski film festival, Sarajevo 2013
Vila do Conde 2013
China International King Bonn New Media Short Award 2013
Centre Pompidou, Paris 2015

...